Savannah General Contractors Explore 4 Types of Concrete Foundations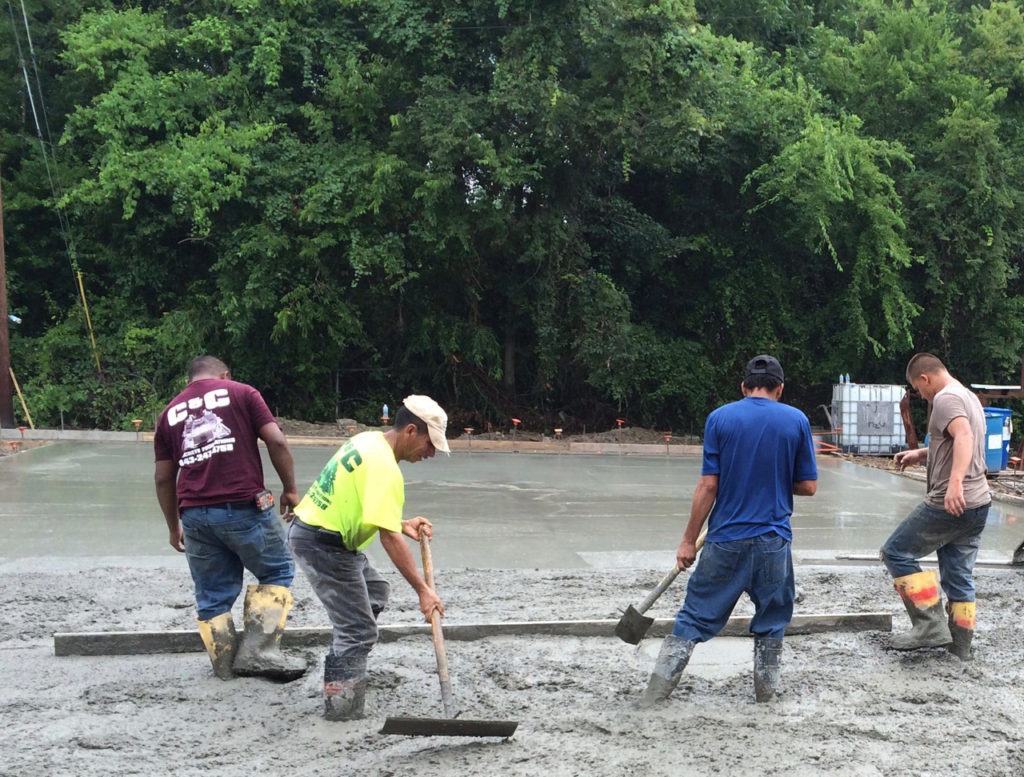 One of the first steps in new construction is creating the foundation. While this might seem simple, there are many considerations one must take into account to build the proper foundation. Our team of Savannah GA general contractors at Donald Rushing Construction are here to share some insight with you, so let's take a look at the different types of concrete foundations below.
Understanding the different types of concrete foundations — even if you're not conducting the installation yourself — is important for grasping the variables that go into the construction process. While some buildings have a simple foundation plan, others require a more complex approach. In some cases, you might even require two or more foundation types with the addition of foundation technology.
But in general, there are four common types.
Concrete Slab
When foundations are made of a concrete slab, they are made of one layer of concrete that is several inches thick — with edges slightly thicker. The slab typically rests on crushed gravel, which is beneficial for drainage. In some cases, the concrete slabs are built onto a raised concrete perimeter.
One unique variation of the concrete slab foundation is the floating slab, which has no footings anchored to it for support. This variation is often used for light structures, such as garages.
Concrete Blocks
Often used in colder climates and buildings with basements, blocks are placed into holes that are typically 8 or more feet deep. Using concrete beams and walls, these blocks are finished by pouring in a concrete floor.
T-Shaped
Also called spread footing, T-shaped foundations are installed by general contractors using footings located below the frost line. The footings, which are wider at the base of the foundation, are used for stability and to ensure optimal weight distribution for the foundation's walls.
Elevated
If your property is prone to ground moisture and flooding, elevated foundations are your best bet. Also called a "stem wall" or "pier and beam," this foundation is made from concrete posts that are installed deep into the ground. These posts support the foundation of the structure, which is typically raised about 18 inches off the ground.
Let us help you build a sturdy concrete foundation!
Donald Rushing Construction specializes in structural concrete, foundations, and complex construction projects. We have been serving metropolitan Savannah and the Carolina Lowcountry as general contractors since 1987. Over the years, we've developed a reputation for providing quality work and exceptional customer care that's helped us become a leader in commercial construction services.
Contact us today at 912-388-7049 for more information or to schedule an appointment.