Peace of Mind
Working with Donald Rushing Construction is smart, fast and easy. That's because Donald Rushing Construction is with you from project inception through completion, assessing the requirements, verifying the design, getting the permits, giving you choices, helping you with selections, managing the budget, spearheading the build out, supervising the sub-contractors and delivering a high quality building in the end.
Design Flexibility
Star metal buildings from Donald Rushing Construction are custom designed to meet your individual needs and requirements. A good design provides you with a well thought-out space, giving you virtually unlimited possibilities for your interior layout. It should also accommodate expansion as your organization grows. You get nothing less than an expert design from Donald Rushing Construction.
Strength, Durability and Longevity
Star metal buildings by Donald Rushing Construction are more likely to survive harsh weather conditions than other types of construction. They are designed to withstand the long-term effects of the elements and insects, such as termites. In addition, they are produced with high-grade metal and premium components. You can be sure your investment will be built to last, serving you well for years to come.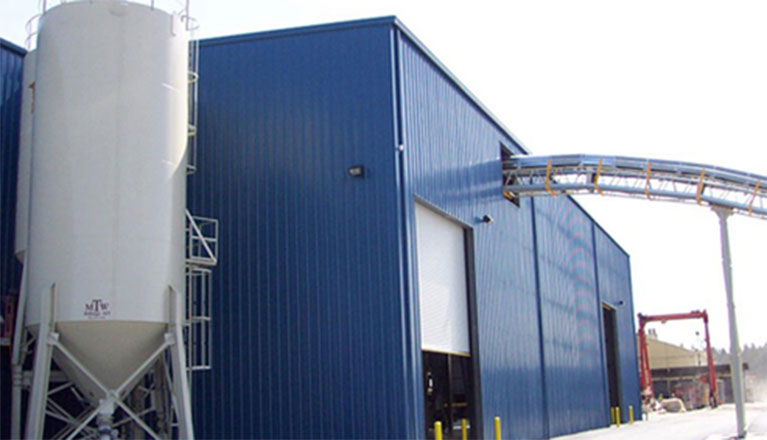 Low Maintenance
Today's long-life finishes provide years of care free beauty. A Star metal building by Donald Rushing Construction requires less maintenance than similar structures made from other types of materials. You will be proud of your new facility for years to come.
Energy Efficiency
All structures are easily insulated with fiberglass or rigid board. An insulated Star Building from Donald Rushing Construction can dramatically decrease your heating and cooling expenses. In addition, a Star building's insulated panel systems, low profile roof options and cool roof colors can also significantly reduce energy costs.
Environmentally Friendly, A Green Solution
Star metal buildings are produced with materials that are 99% recyclable. Star Building Systems and Donald Rushing Construction are committed to a sustainable future and are continually developing new ways to reduce the environmental footprint of their buildings. Donald Rushing Construction can assist customers with their green initiative by helping them select and properly incorporate products into their sustainable development project, which can ultimately earn credit toward green building certification, or compliance with green building standards.
Cost Savings
All these features make a Star Building easy on your budget. With fast construction, unmatched durability, carefree maintenance and affordable customization, it is easy to see why a Star Building will meet your needs and exceed your expectations.