Savannah Concrete Contractors Explain the Demolition Process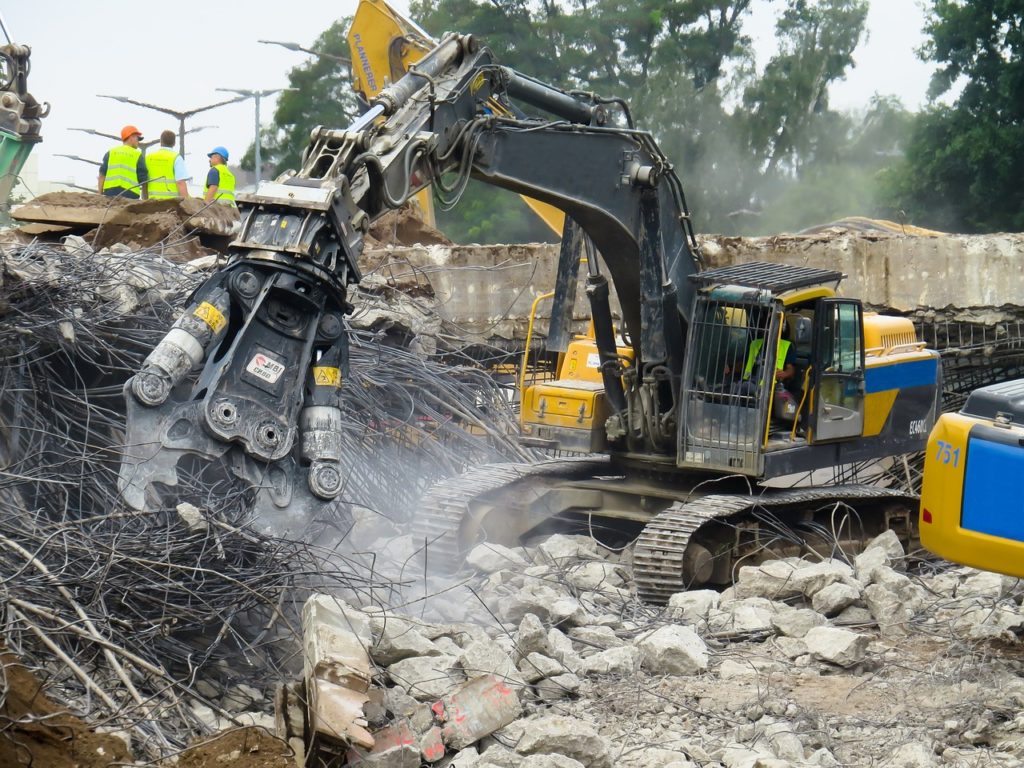 Concrete demolition requires a thorough understanding of material safety and removal techniques. Only by working with trusted Savannah demolition projects be completed effectively and safely. Our team at Donald Rushing Construction Company has decades of construction and concrete experience and we will explain more about the demolition process in this post.
The techniques used
Among of the first considerations during concrete demolition projects are the techniques used for demolition. The increasing use of innovative technology in the demolition process is helping companies achieve greater levels of efficiency and precision. The following options are available when reviewing concrete demolition techniques:
Skid steer removal is predominantly used when the surface you want to demolish is raised or very thick. Demolition teams use a skid steer to remove thick pieces of concrete in a timely manner. If the demolition team is required to work in a confined space during this process, they may opt to saw concrete into smaller pieces that can be removed by hand.
Ground penetrating radar is a great option for demolition projects with location restrictions related to cabling and sewer lines. Radar technology can be used to locate these obstacles before demolition work takes place, giving teams a complete 3D view of the area.
Hidden safety risks
The hidden safety risks inherent in concrete demolition work are one of the reasons it's so important to work with qualified concrete contractors across Savannah. An experienced and qualified team will take into consideration the following risks involved with the project:
Past modifications
Unknown material strength
Deviations from the original building design
Cleanup considerations
Cleanup work is a leading element to consider when evaluating your concrete demolition project. When working with concrete contractors across Savannah, make sure they offer high caliber cleanup services. Demolition work can impact a range of materials throughout the site, and cleanup steps must be completed carefully to remove potentially hazardous materials.
Turning to our team at Donald Rushing Construction Company can help to safeguard your organization during the concrete demolition process. We have many years' experience as structural concrete contractors and can ensure your Savannah projects are completed cost-effectively and within your specific timeline. To discuss an upcoming project with our team, call today.